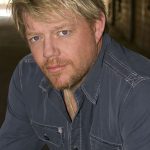 What started in Lubbock back in 1995 would go on to become one of the biggest success stories in the history of Texas Country Music. Over the course of just a few years Pat Green went from playing small gigs for a couple of college kids to setting records selling out venues across the state and catapulting onto the national scene. By the time Pat signed to a major label in the early 2000's he'd already sold a quarter million records on his own with very little support from radio outside of the Ranch and a handful of other stations. After signing the deal he charted multiple singles on the Billboard Country Charts, including "Wave on Wave" which made it all the way to number 3, before returning to Texas and independent music in late 2014. In 2015 the veteran singer-songwriter released Home, featuring appearances from Sheryl Crow and Lyle Lovett, and the album debuted at number 5 on the Top Country Albums Charts.
Pat Green, along with a long list of great artists, will be playing at Mile 0 Fest in Key West next February. Tickets are still available at www.mile0fest.com. Some of the other acts on the bill include Turnpike Troubadours, Cody Jinks, Wade Bowen, Shooter Jennings, Charlie Robison, William Clark Green, The Great Divide and a whole lot more. In all Mile 0 Fest will feature over 30 of the biggest names in Red Dirt and Americana music.
Whether you're taking in one of the big shows at the brand new Truman Waterfront Park Amphitheatre, stopping by one of the theatres or bars off Duval for a stripped down acoustic set from your favorite band leader, playing in one of the charity golf outings, or competing in the fishing derby, you'll have a blast at Mile 0 Fest in Key West. Get your tickets now before it's too late at www.mile0fest.com or by calling the box office at (877) 412-7658. For more info email info@mile0fest.com.
Share & Enjoy