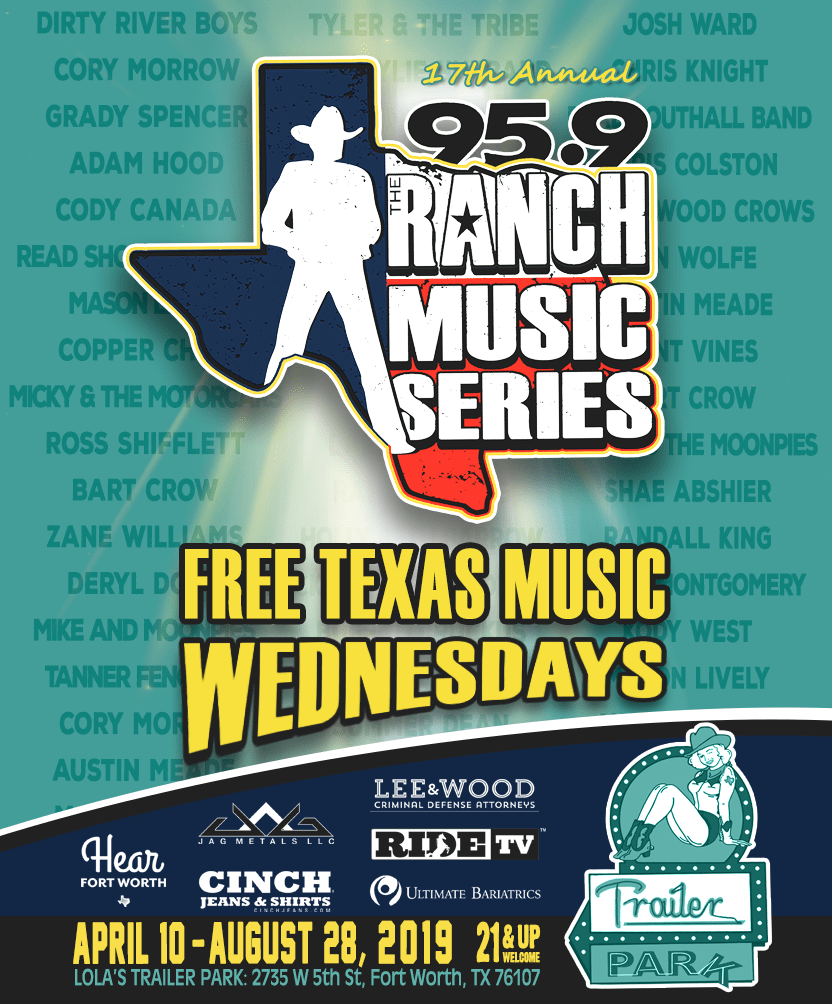 95.9 The Ranch's FREE Music Series Returns for its 17th year at Lola's Trailer Park, our new home for Texas Music!  Enjoy live music every Wednesday night April 10 through August 28th, and as always, its FREE, 21 and up!  
DOORS OPEN AT 4PM  /  MUSIC AT 7PM
BROUGHT TO YOU BY
Ben Ryan brings you the action live on air every Wednesday!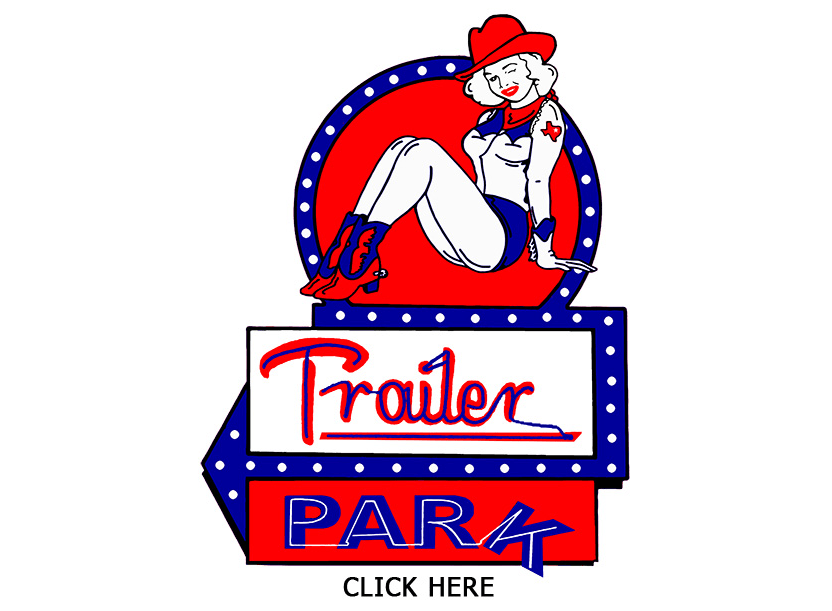 2735 W 5th St. Fort Worth, TX 76107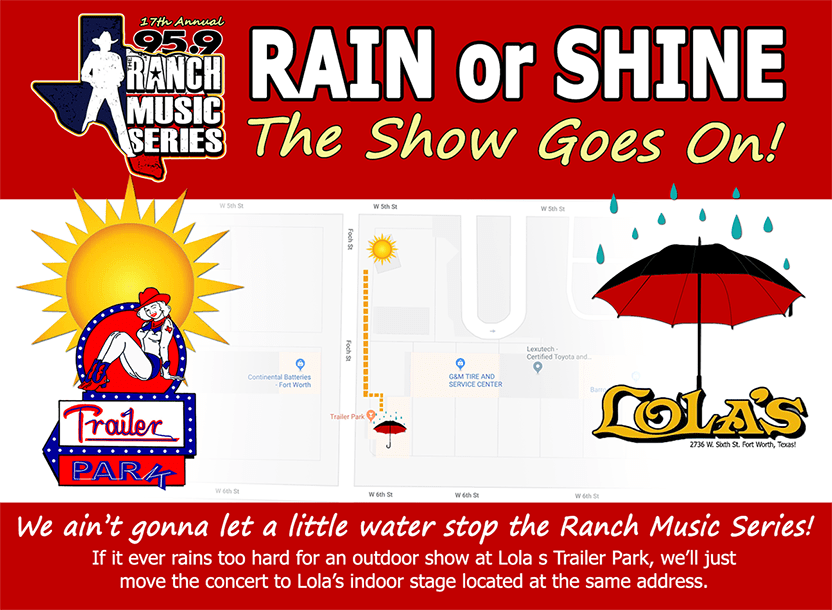 UP NEXT…
Kyle Park / The Buffalo Ruckus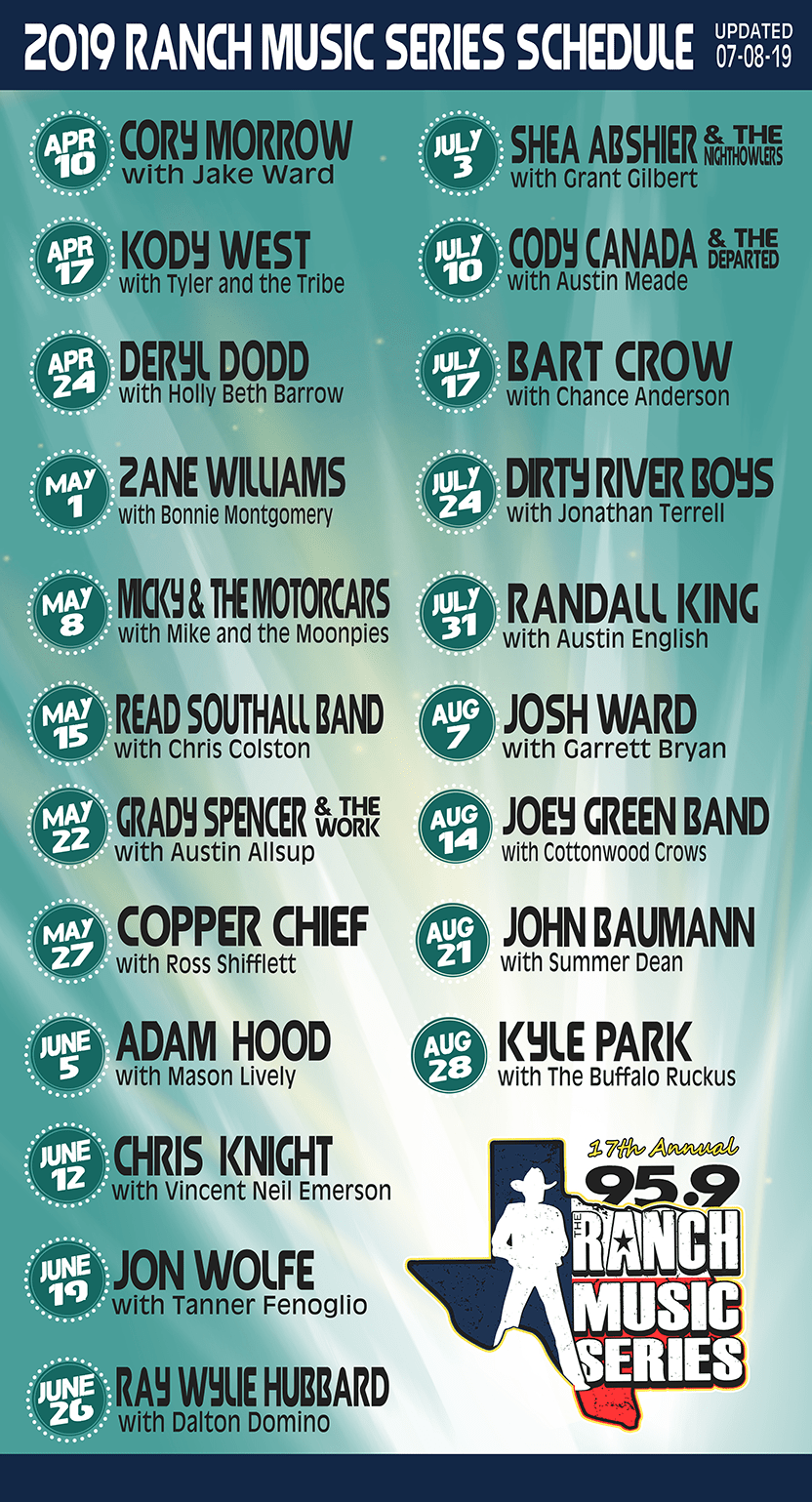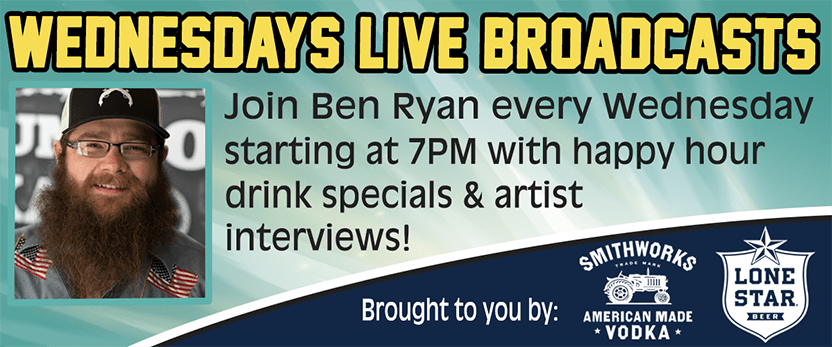 Learn more about Smithworks American Made Vodka and Lone Star Beer.
---
STAY TUNED FOR MORE DETAILS
Share & Enjoy