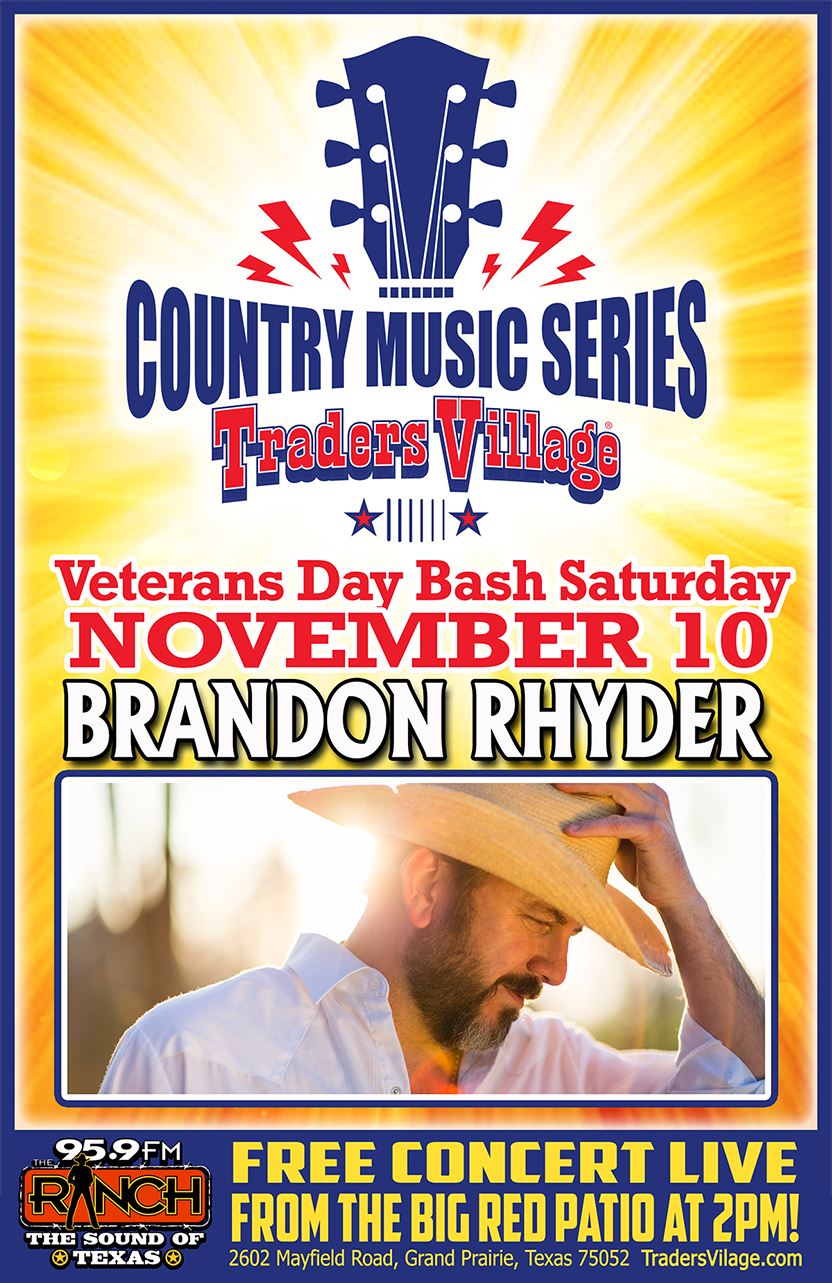 Traders Village and 95.9 FM The Ranch are excited to announce the next concert in their Country Concert Series on Saturday, November 10th, will feature Brandon Rhyder performing live at 2pm during Trader Village's Veterans Day Bash! This will be a great afternoon of celebration and music to our veterans.
Join us at the Big Red Patio concert venue next to the Family Entertainment area. Admission is FREE, and it's just $4.00 to park. Traders Village is centrally located in Grand Prairie, Texas just minutes from Six Flags over Texas , off Highway 360 on Mayfield Road. For more info call 972-647-2331.
Traders Village…………SAVE MONEY! HAVE  FUN!
Celebrating over 40 years of fun!