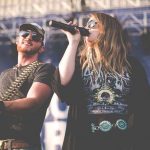 Congratulations, to TexWestus, the 2019 Ranch Factor Winners!  They have won studio/production time with the award winning Bart Rose at Fort Worth Sound, a merchandise package from Printed Threads, radio promotion contract with Blue Lark Entertainment, and single release promotion on 95.9 The Ranch with in-studio interview!
About TexWestus
TexWestus is a country-rock duo made up of Corbin Burgett and Chloe Fowler. Both grew up with the dream of being a musician, and after meeting one another, they decided to chase their dreams together.
They started by playing together at South Plains College on the Tom T. Hall stage, and from there played stages all over the Lubbock area. They really got their start in the Texas Music Scene by playing on the legendary Blue Light Live stage, and they continue to pack the house both in Lubbock and in Dallas. You can catch them playing all over the Lone Star State on stages such as the Wolf Pen Creek Amphitheater in College Station, Hoot's Pub in Amarillo, and the River Stage in San Angelo. You might even see them in Oklahoma and New Mexico!
Chloe's country roots mix perfectly with Corbin's love for 80s guitar to create TexWestus's unique sound. They released their single, Can't Slow Us Down, in March of 2019, and it is being played on stations all over the United States and even some in Poland! Their current single, Gone, was released in August 2019, and is currently sneaking its way up the charts. You can find their music on all of your favorite digital streaming locations!

Ranch Factor 2019 was made possible by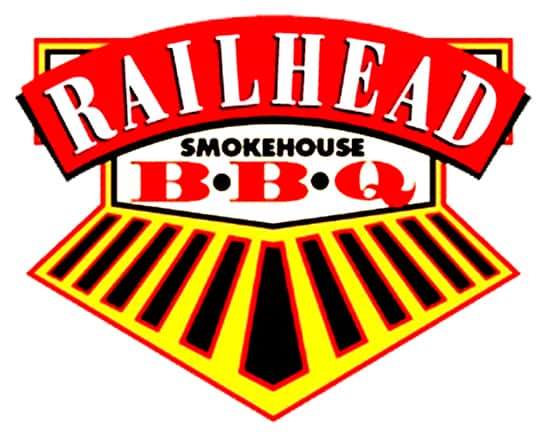 BANDS COMPETING THIS YEAR
Matt Nix Band
TexWestus
Preston Cole Band
Mike Randal & the High Rd
Joe Savage
Mando Salas & the Ride
Jesse Rassanen
Dacota Deaver Band
Zack Crow
Nick Sterling & the Nomads
September Moon
Cade Holliday Band
Jeremiah James Band
Alex Bellin & the Wild Hare
Austin Upchurch
Whiskey Double