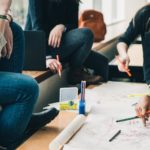 A school district in Illinois is taking action against kids wearing their PJs all day long when school starts this fall.  Springfield Illinois School District said all students will be learning from home this fall and have issued a pajama ban during remote learning.
A school district representative says, "In our regular student dress code, it actually states that pajama pants and so forth are not acceptable as school apparel.  And so this remote learning information that we put in, with the students' rights and responsibilities that will fall back under that dress code.  They must follow the dress code of the building, and so no pajama pants."
Parents are not happy with the school district telling them what they can and cannot wear in their own home.
My question is, how are they going to enforce this.
Check out the full story here