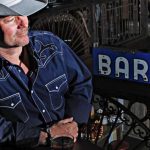 24-7 Septic service and 95.9 The Ranch present the Coach K Benefit Concert, Saturday, July 4th at Star Ranch on highway 377 in Cresson to support Coach Paul Kluge, a local retired football coach that made a difference in the lives of so many.
He needs our assistance right now as he battles cancer, and we're teaming up for a great night of music to help!
The stellar lineup includes Doug Rose, Steve Helms, Randy brown, and Jamie Richards!
With your help, we can take some of the pressure off Coach K and enjoy great music and camping in the process!
Camp at the Star Ranch for just $100, tickets are only $25 and parking is just $10. Bring your coolers, small pop up tents, and check out the concessions on site! That's Saturday July 4th, The Ranch will be broadcasting live from 6 til 8 with great prizes!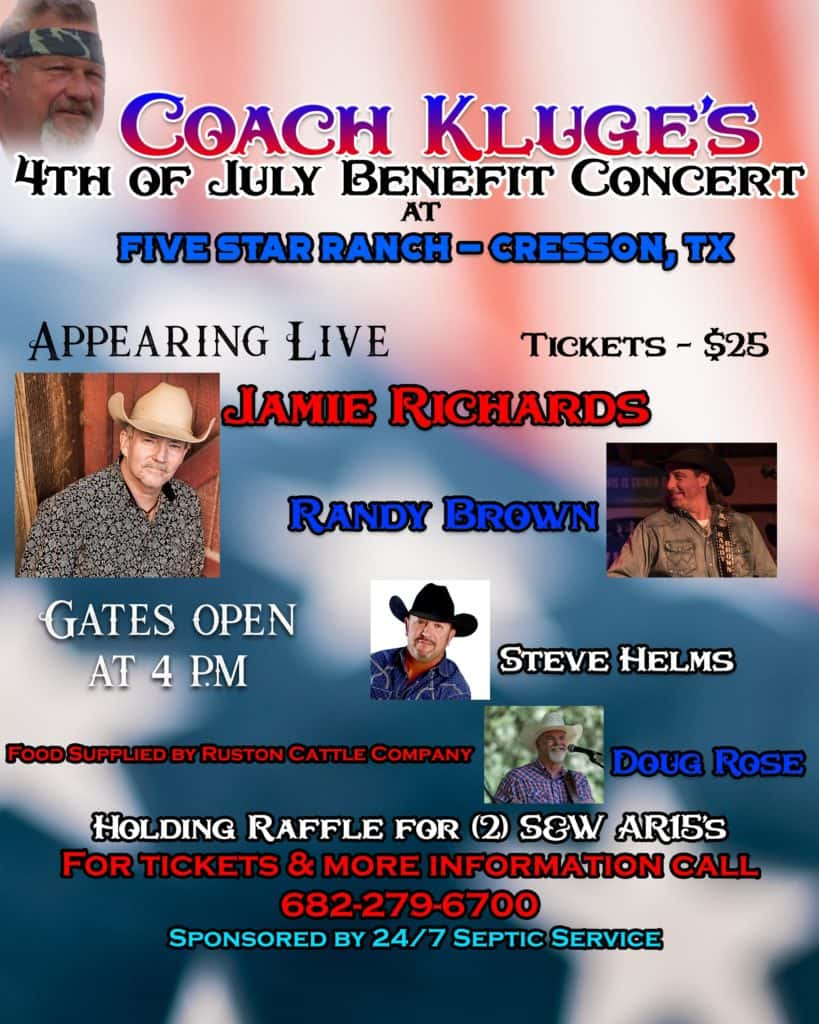 For all the details and to get your tickets and camping reserved now, call 682-279-6700. That's 682-279-6700