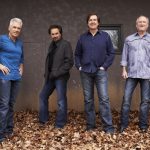 Friday September 28th at Whiskey Ranch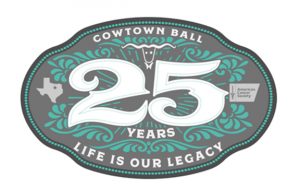 The 2018 Cowtown Ball will celebrate its silver anniversary this year with a fundraising gala at 7 p.m., Friday, September 28 at Whiskey Ranch, with the Grammy-winning country band, Diamond Rio!
In its 25 years, the annual western-themed gala has raised more than $7 million for the American Cancer Society in Tarrant County. This year's event, entitled "Life is our Legacy," will continue the party's tradition of dinner, dancing to a country headliner band, auctions and other special attractions, including pig races, wine toss and raffle.
Co-chairing this 25th-anniversary event is Wendy Wright and Elizabeth Humble, both longtime volunteers for the American Cancer Society. Fighting cancer is important to both chairs. Wendy, a survivor of Hodgkin's Disease, has been cancer free since 2000, and the cause is close to Elizabeth's heart since she lost her dad to malignant melanoma.
Named honorary chairs are Molly and Rusty Reid. The couple is active in the community, and he is president of CEO of Higginbotham, the state's largest independent insurance brokerage firm. 
Sponsorship opportunities from $5,000 to $50,000 are available by contacting Virginia Durham at virginiadurham@hotmail.com  or Cortney Gumbleton at c.gumbleton@icloud.com. 
For more than a century, the American Cancer Society has worked to eradicate cancer, the second leading cause of death in the U.S. The Society is the nation's leading charitable funder of cancer research, with 47 of the Society's research grantees recognized as Nobel Laureates.

About the American Cancer Society
The American Cancer Society is a global grassroots force of nearly 2 million volunteers dedicated to saving lives, celebrating lives and leading the fight for a world without cancer. From breakthrough research to free lodging near treatment, a 24/7 helpline, free rides to treatment and convening powerful activists to create awareness and impact, the Society is attacking cancer from every angle. For more information, go to www.cancer.org.