Its April in Fort Worth and as we look out of our Sundance Square Studio we see tents being erected up and down Main Street.  Its the sign that its  time for the Main Street Fort Worth Arts Festival!  You know about the  200+ artist who will have there works on display, but did you also know that the Main Street Fort Worth Arts Festival is also Fort Worth's Largest, FREE, music festival!
"MUSIC ON MAIN" is where literally hundreds of performers give it their all on four stages along the streets of downtown, rockin' and rollin' for four days at Fort Worth's largest, FREE, music festival.
This year's musical lineup features hundreds of performers across a variety of genres, ranging from country, rock 'n' roll, jazz, soul and R&B. Festivalgoers can enjoy musical performances on the UTA Main Stage and Sundance Square Stage, along with plenty of street performances throughout MAIN ST.'s "magnificent mile." Headliners include folk music group Jamestown Revival, contemporary swing band Big Bad Voodoo Daddy, Latin Jazz ensemble Pacific Mambo Orchestra, Americana group Shane Smith & The Saints, the Fort Worth Symphony Orchestra, Ken Broberg, Van Cliburn 2017 Silver Medalist, and many more!
The University of Texas at Arlington sponsors the UTA MAIN Stage at 9th Street. The Dallas-Fort Worth Professional Musicians Union Trust Fund provides direct funding for much of our daytime entertainment. Special thanks also to Sundance Square for their sponsorship of the Sundance Square Stage.
95.9 The Ranch is proud to present some great, LIVE & FREE, shows for you this weekend: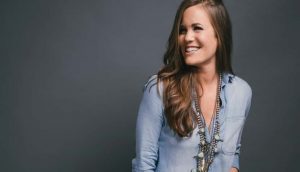 Thursday, April 19 @ 8:30pm – Bonnie Bishop on the Sundance Square Stage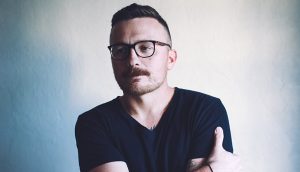 Thursday, April 19 @ 8:30pm – Grady Spencer & the Work on the University of Texas Arlington Stage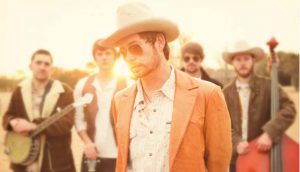 Friday, April 20 @ 9pm – Shane Smith & the Saints on the Sundance Square Stage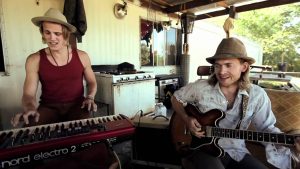 Saturday, April 21 @ 9pm – Jamestown Revival on the Sundance Square Stage
Check out the full music lineup HERE
For all things Main Street Fort Worth Arts Festival Click Below

Share & Enjoy