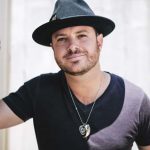 For more than fifteen years now Wade Bowen has toured across the country, and occasionally abroad, playing roughly 200 shows per year to an ever-expanding group of loyal and devoted fans of his honest lyrics and heartfelt vocals. After leaving West 84 in 2001 to pursue a solo career, the Texas Tech grad went on to release seven of his own studio albums, including a gospel record entitled Songs for My Mother, plus a live album recorded at Billy Bob's and two duet records with his good friend Randy Rogers. In his spare time you might find him on the golf course, his father played golf at Baylor University and Wade's an avid golfer.
See Wade Bowen next February at Mile 0 Fest in Key West. Get your tickets now at www.mile0fest.com. Some of the other artists on the bill include Turnpike Troubadours, Pat Green, Shooter Jennings, Charlie Robison, William Clark Green, The Great Divide and a whole lot more. In all Mile 0 Fest will feature over 30 of the biggest names in Red Dirt and Americana music
Whether you're taking in one of the big shows at the brand new Truman Waterfront Park Amphitheatre, stopping by one of the theatres or bars off Duval for a stripped down acoustic set from your favorite band leader, playing in one of the charity golf outings, or competing in the fishing derby, you'll have a blast at Mile 0 Fest in Key West. Get your tickets now before it's too late at www.mile0fest.com or by calling the box office at (877) 412-7658. For more info email info@mile0fest.com.
Share & Enjoy