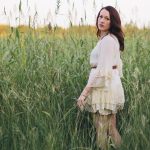 With powerful lyrics and seductive vocals it seems Jackie Darlene came out of nowhere.  I first met her at Houston Street Bar in downtown Fort Worth on the referral of Skylar Payne.  Since it was a Wednesday I arrived just in time to catch her last few songs.  Needless to say, I was blown away!
Jackie was born in Waco but grew up in the small nearby town of China Springs.  She is a self taught musician buying her first guitar and lesson book at age twelve, soon after the songwriting began.  Like many of us college wasn't for her.  Jackie spent those years working on personal and spiritual growth eventually picking up some some paid gigs at twenty years old.  From there the music bug bit leading her to go full time into music just two years later.
She finds inspiration in pain and hard times which is very evident throughout the latest record, Diamond In The Rough.  However, Jackie brought a beautiful baby girl into the world on November 8th which I'm sure will change her tune just a little in the years to come.  Did I mention she's also the granddaughter of legendary songwriter Whitey Shafer?
Aside from what folks see from Jackie on stage she also loves to paint, read, go for hikes or bike rides, play piano and cook.  In regards to her culinary skills she told me "Whoever ends up with me is a lucky guy."  In all seriousness, check out her record and when's she's back from maternity leave, catch a show!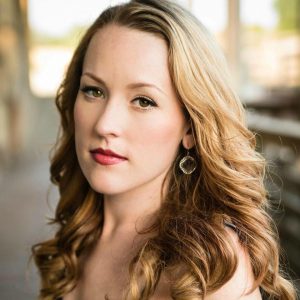 [Facebook – Jackie Darlene]
Jackie Darlene – I Ain't Lookin' For Love
Share & Enjoy