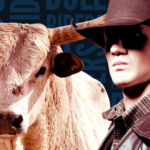 If you love bullriding like we do at 95.9 The Ranch then make plans for The Professional Bull Riders Challenger Tour Series coming to Cowtown Coliseum in the historic Fort Worth Stockyards. The PBR Challenger Tour Series brings fans a new bull riding competition featuring some of the world's best riders to the historic Fort Worth Stockyards every Sunday afternoon from June 12 – August 21,  2022 at 2pm! Listen for your chance to win tickets from 95.9 The Ranch or buy your tickets now for any upcoming Sunday at Cowtown Coliseum.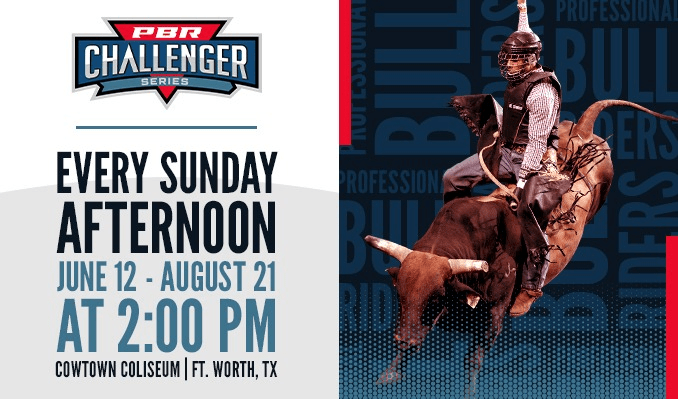 THE PBR CHALLENGER SERIES 
The PBR Challenger Series, consisting of more than 60 events traveling to 27 states across the United States, will run in conjunction with the soon-to-launch PBR Team Series – an eight-team league competing in five-on-five bull riding games from July to November 2022.
The PBR Challenger Series will serve as a proving ground in providing additional competitive opportunities for bull riders who are both affiliated and unaffiliated with a PBR Team Series Team.
Each PBR Team Series Team will hold three entry positions for each Challenger Series event throughout the season – with 24 total positions held for Teams at each event – for which Teams may designate protected roster or practice roster riders to compete. In addition, affiliated Team riders who are not designated by their team to compete may enter PBR Challenger Series events, along with unaffiliated PBR riders.
At the conclusion of the PBR Challenger Series regular season, the Top 40 riders in the Series standings will qualify for the Challenger Championship, which will be held on November 3, 2022, in Las Vegas at South Point Hotel, Casino & Spa in conjunction with the PBR Team Finals at T-Mobile Arena (November 4-6).
A select number of top-finishing riders in the final Challenger Series standings will earn spots in 2023 Unleash The Beast season events.
"As PBR continues to expand, we are very excited to bring fans more than 60 events in the second half of the year under the umbrella of one exciting series that will be the ultimate proving ground for riders looking to get the attention of teams and secure entry into the 2023 Unleash The Beast season," said PBR CEO and Commissioner Sean Gleason.
"For those riders not involved with a team, the Challenger Series is PBR's only standalone series from June to November. For individual bull riders on a team as alternates, it provides a competitive opportunity to earn points and money."
Among the schedule highlights for the new Series: 11 consecutive Sunday events from June 12 to August 21 at the iconic Cowtown Coliseum in Fort Worth