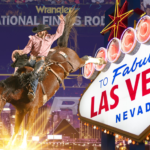 The 2020 Wrangler NFR is in Texas this year, but next year it's returning to Las Vegas and we want to send YOU!  Come see 95.9 The Ranch at NFR Central inside Cowboy Christmas at the Fort Worth Convention Center December 3 – 12 and enter to win a trip to the 2021 NFR.
Trip Includes:
Airfare for 2 to and from Las Vegas
3-night stay for 2 at an NFR Partner Hotel
Pair of NFR tickets for 1 night
Pair of tickets to a concert (TBD)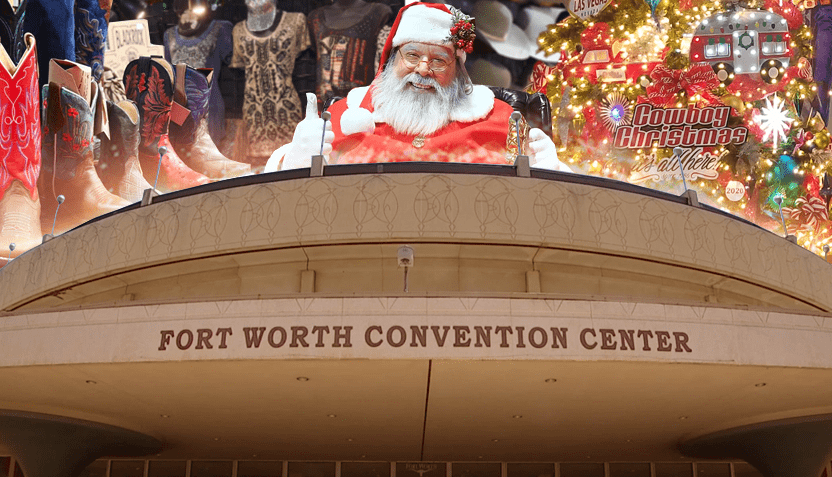 95.9 The Ranch is your Rodeo Radio Station for the 2020 NFR Cowboy Christmas – CLICK HERE!

---
Las Vegas NFR 2021 Trip Giveaway Official Contest/Prize Rules
Sponsors:
1.       KFWR-FM / 95.9 The Ranch & KTFW-FM / 92.1 Hank FM (HEREINAFTER "LKCM Radio Group"
2.       Las Vegas Events
3.       Silverton Casino
Rules
1. Void where prohibited or restricted by law.
2. Must be 21 years of age or older to enter, qualify, and/or win.
3. All prizes are non-transferable, non-assignable, and cannot be redeemed for cash or other consideration.
4. No substitute prizes will be allowed except by the individual Sponsor(s), who reserve the right, in connection only with the specific prize each is providing, to substitute prizes of equal value or nature.
5. The prize winner and/or his/her guest on the trip is responsible for compliance with all federal, state and/or local laws and regulations that apply, including, without limitation, payment of applicable taxes.
6. All expenses not specifically provided for in the "Prize" section below are the responsibility of the prize winner and/or guest.
7.  Taxes are the responsibility of the winner.
8. Entrants agree that any information provided will be used in accordance with the LKCM Radio Group's Privacy Policy.
9.  Employees, agents and/or affiliates of LKCM Radio Group, and/or Sponsors, along with their immediate families and/or household members, are not eligible to enter the contest.  Immediate family includes, but is not necessarily limited to, spouses, parents, children, siblings, grandchildren, and grandparents.
10. LKCM Radio Group has sole discretion to render ineligible or disqualify any entrant or qualifier and to proceed with the contest as it determines appropriate.
11. If no person, entrant, or qualifier meets the contest criteria, the prize will go unawarded.
12. This prize is date specific, trip will happen between the dates of Dec 2, 2021 and Dec 11, 2021. LKCM Radio Group is not responsible for losses, injuries, death or any other liability resulting from trip rescheduling or cancellation.  No substitute prize will be provided.
13. LKCM Radio Group is not responsible for entries not received due to technical issues in the entry or selection process, including, but not limited to, phone or internet service outages, computer or phone difficulties, and delays.  Proof of submission is not proof of receipt by the website administrator for online entries.  Qualifiers must provide all requested information when requested.
14. No Sponsor and/or affiliate of a Sponsor or individual representing or associated with a Sponsor or affiliate has any liability for any injury, death, or damage to either persons or property by reason of entering, qualifying, winning, and/or participating in the contest and/or the use of any prize in the contest.  Individual privacy settings must be set that The Ranch can see the sharing of the post.
15.  LKCM Radio Group reserves the right to change, update, or amend any rules without prior written notice.
16.  By participating, all entrants, qualifiers, winners, and winners' guests give LKCM Radio Group, all Sponsors, and all of their affiliates unrestricted rights to collect and use any photos, video, recordings, and/or information collected (except when do so would conflict with the Ranch's Privacy Policy) for any purpose in connection with the contest without compensation.
17.  By participating in the contest and/or accepting any prize, all entrants, qualifiers, winners, and winners' guests are agreeing to these Official Prize/Contest Rules and agree to, as allowed by law, release the Ranch, the Sponsors, and all of their affiliates and/or representatives and/or agents from all liability in connection with the contest.
Prize
Trip for two [2] to 2021 NFR
•   Airfare for 2 to and from Las Vegas
•    3-night stay for 2 at an NFR Partner Hotel
•    Pair of NFR tickets for 1 night
•    Pair of tickets to a concert (TBD)
How to Enter
No purchase necessary.  Qualifying begins December 3, 2020 and ends December 12, 2020.  While at Cowboy Christmas in the Fort Worth Convention Center, text "NFR2021" TO 817-877-1959 to enter.  Limit 1 entry during the contest dates.
How to Win
On December 14, 2020, one entry will be chosen at Random for all eligible entries.  That person will be contacted by a representative from LKCM Radio Group.