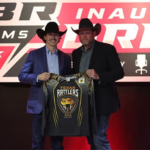 Big weekend for our Texas Rattlers as they take on rival Oklahoma Freedom at Dickies Arena!!! Rattler Days are going on all weekend with tonight's showdown kicking things off and a Stoney LaRue concert in store for everyone.  Texas Rattler's Rider Brady Oleson Joined Heather & Tony this morning to talk about the Red River Showdown and how you can cheer on the Rattlers along with where you can meet the team this weekend!! Get tickets here.
Take a listen now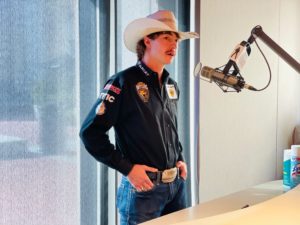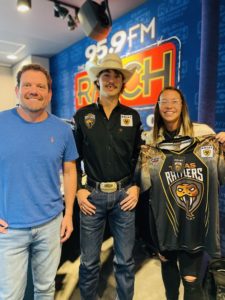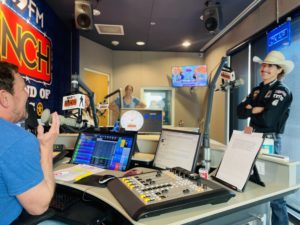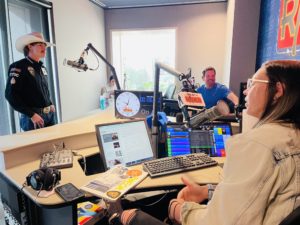 While each day of the PBR Rattler Days fan fest will feature unique programming, festivalgoers will be able to partake daily in a variety of lawn games, including yard pong, corn hole, Jenga and more, as well as live music, food from a variety of local vendors and a cash bar. The Rattlers' mascot, Fang, will also make daily appearances to greet fans and take pictures with them.
The PBR Rattlers Day fan festival will get underway on Simmons Bank Plaza at Dickies Arena on Friday, October 7 at 5:30 p.m. All programming on Simmons Bank Plaza and inside Dickies Arena will require a Rattler Days ticket to attend. The programming will feature a college-day flare in homage to bull riding's version of the Red River Showdown, which will take place later that evening when the Texas Rattlers take on the Oklahoma Freedom.
At 6:00 p.m. The Mullet Boyz will take to the stage performing covers of the best classic and current pop, rock, dance, and rap tracks. Bringing an act like no other, the Mullet Boyz are part comedy show, part choreographed numbers, and non-stop musical entertainment. Following the opening round of games for PBR Rattler Days, LaRue will take to the stage inside Dickies Arena.