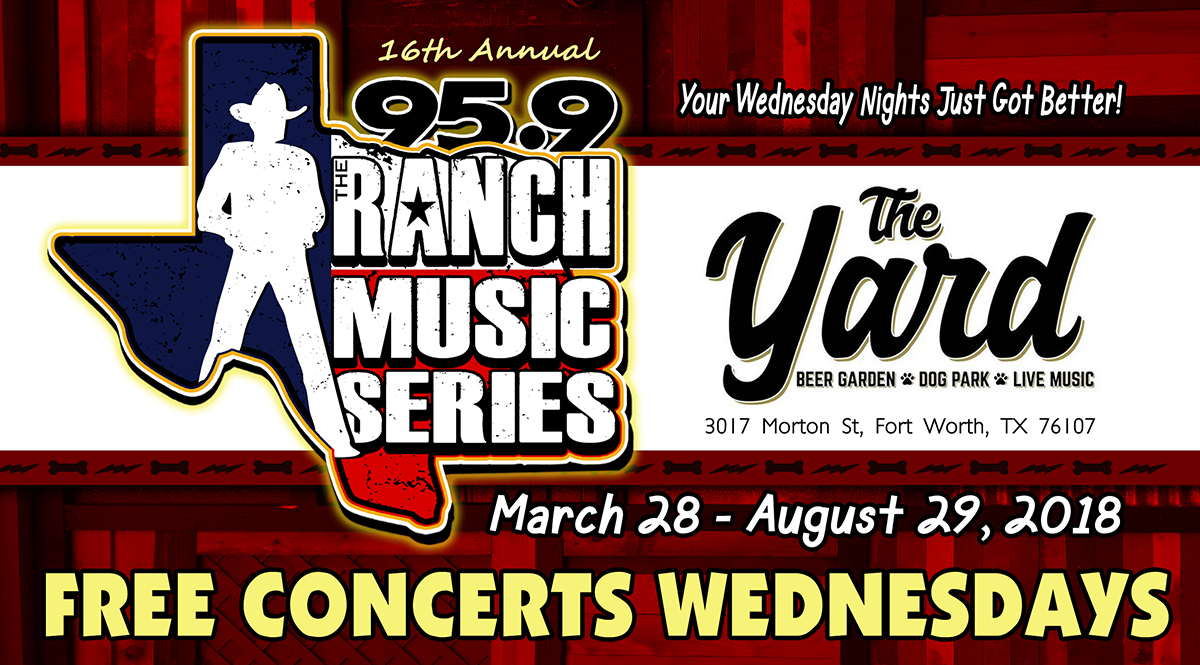 BROUGHT TO YOU BY
95.9 The Ranch's FREE Music Series Returns for its 16th year from The Yard, the newest bar in Fort Worth's West 7th, for 2018!  Enjoy live music every Wednesday night March 28 through August 29th, and as always, its FREE, 21 and up!  
DOORS OPEN AT 4PM  /  MUSIC AT 7PM
Ben Ryan brings you the action live on air every Wednesday!

3017 Morton St, Fort Worth, TX 76107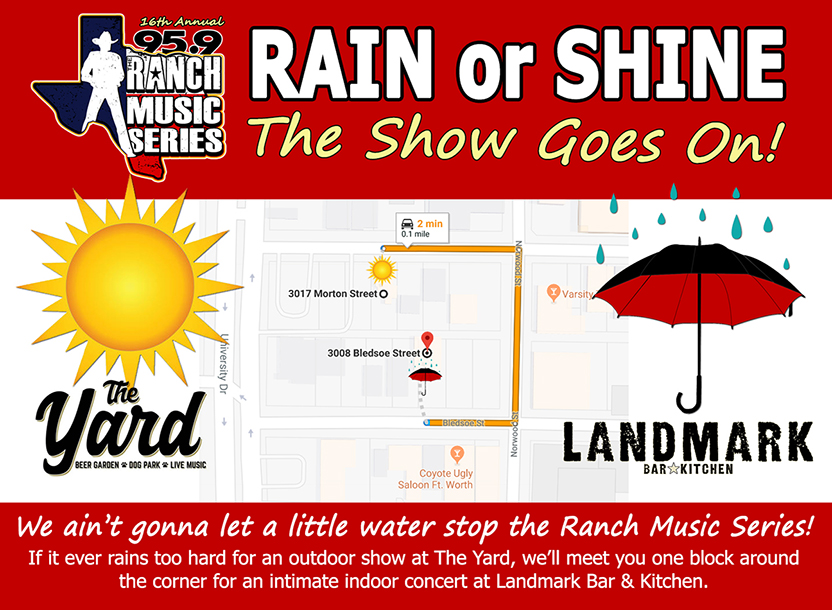 3008 Bledsoe St, Fort Worth, TX 76107

SCHEDULE
Click A Picture Below To Add Event To Google Calendar or iCal

BEN RYAN'S 7PM LIVE BROADCAST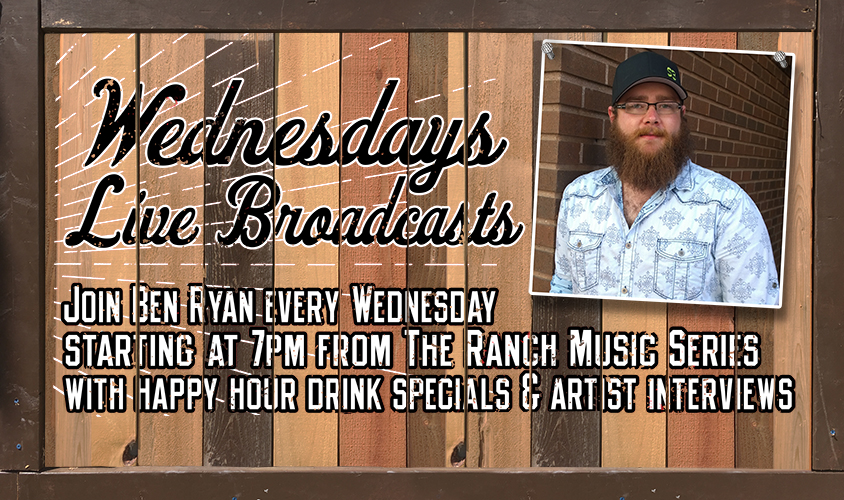 STAY TUNED FOR MORE DETAILS
Share & Enjoy