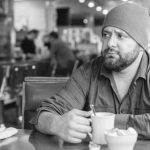 Congratulations to Clete Bradley & the Mood, our 2018 Ranch Factor champion!!!!!
As winner Clete Bradley & the Mood have won:
1) Promotional contract with Vision Entertainment for Artist Management, Booking, Film & Television placement, and streaming promotion.
2) Studio production for 3 songs with Bart Rose at Fort Worth Sound.
3) $1,000 Merch Package from Printed Threads.
4) Clothing from Schaefer Outfitters.
Stay tuned as you will be hearing great things from him and our other Ranch Factor Participants soon!
FULL INFO ON RANCH FACTOR 2018 HERE
Share & Enjoy