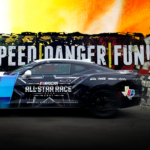 For the first time EVER, your home track, Texas Motor Speedway, is hosting the NASCAR All-Star Race Sunday, June 13th!  This is not your ordinary race…There are no points.  It's a horse powered rodeo for a cold hard bag of dough!  It's a race for a million bucks! In honor of this extraordinary event and in celebration of Texas Motor Speedway's 25th Season of Speed, we have partnered to bring you the exclusive opportunity to win $25,000 by picking the champion of the NASCAR All-Star Race.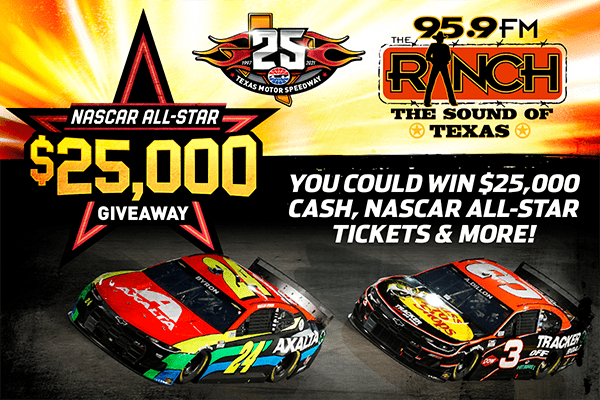 To try your hand at winning your own bag of dough, stop by one of the below locations where you can register onsite to win NASCAR All-Star race weekend tickets and get your photo with the official Bruce Lowrie NASCAR All-Star Chevrolet Silverado.  You can also follow the link below to enter!
One Lucky person from all who enter will get the chance to join 95.9 the Ranch at Texas Motor Speedway for the NASCAR All-Star Race.  That person will pick a driver and if they win, YOU WIN $25,000!!!

GIVEAWAY PIT STOPS
Friday, May 21, 12p-1:30p – Ace Tire Service
Saturday, May 22, 10a-11:30a – Bruce Lowrie Chevrolet
Friday, May 28, 7:30p-9p – Billy Bob's Texas
Friday, June 4, 2p-3:30p – Papo Joe Grilling Supply
Many More locations to be announced soon.