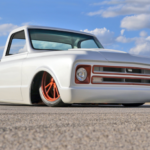 Celebrate a huge weekend of hot roddin' fun in the "Lone Star State" at America's Favorite Car Show.  It's the Goodguys 11th LMC Truck Spring Lone Star Nationals and it's taking place March 12th thru 14th at Texas Motor Speedway!  Bring the whole family and check out thousands of hot rods, muscle cars and tricked-out-trucks, Goodguys AutoCross and so much more.  CLICK HERE to get complete details, purchase tickets or register your ride online.  Goodguys…. Cool cars, cool people, good times!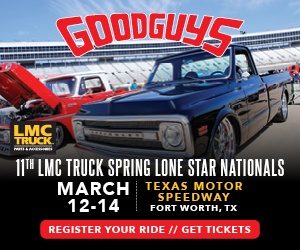 Friday, March 12 – 8am to 5pm
Saturday, March 13 –  8am to 5pm
Sunday, March 14 – 8am to 3pm

Since 1983
The Goodguys Rod & Custom Association hosts legendary classic car shows around the United States each year bringing together Hot Rodder's of all kinds, families and vintage auto appreciators for weekends of good times!