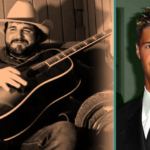 Colton Mc Bride Memorial Inc presents The 14th Annual Colton McBride's Sunday Funday Jam! Sunday February 19th at Lil' Red's Longhorn Saloon, join us for a day of amazing Texas Music to benefit the Suicide Prevention Coalition of Tarrant County Loss team.
With LIVE music from: Ryan McBride, Joey Green, Austin Allsup, Phil Hamilton, Brandon Steadman, Randy Brown, Bobby Duncan, Erica Perry Hamilton, Mike Stanley, Blake Burrow, Matt Wayne, Justin Ross and many more!
Doors open at Noon, eighteen and up welcome and ALL PROCEEDS Benefit the Suicide Prevention Coalition of Tarrant County Loss Team!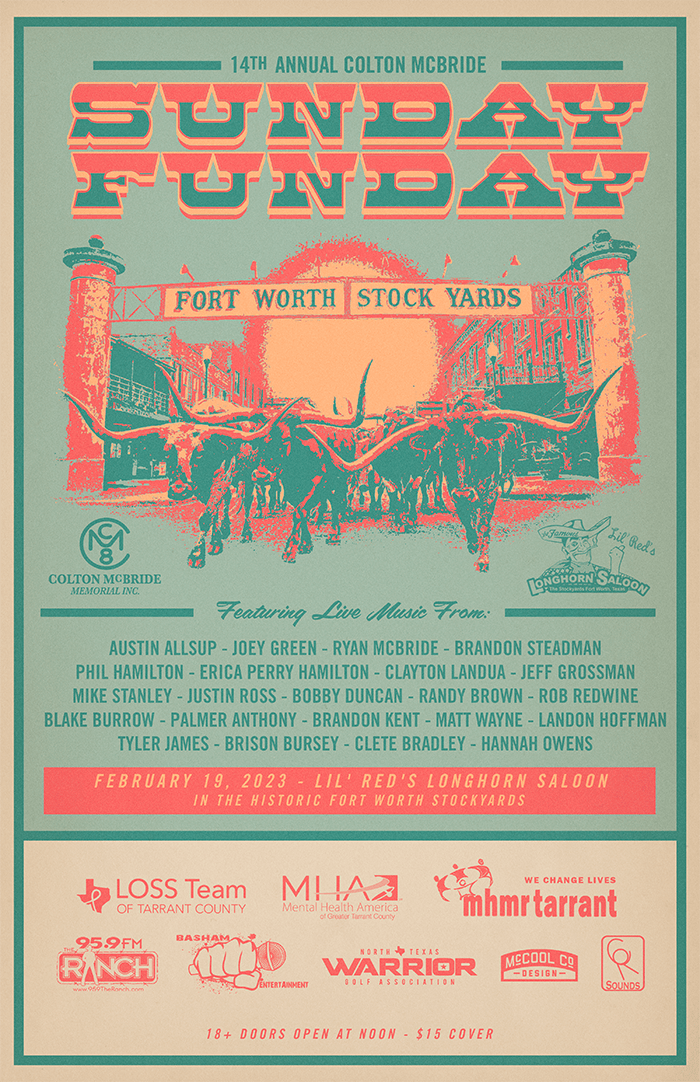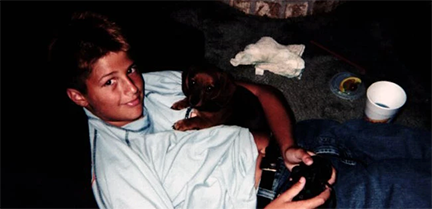 WHO WAS COLTON MCBRIDE?
     Colton McBride was the type of person that lit up the room when he walked in. His smile was infectious and he could turn anyone's bad day around with the sound of his laughter. Colton was raised by his loving parents Julie Mankins and Butch & Donna McBride. His love for animals was instilled in him by his mother, and his love of sports came from the coaching of his dad. Colton was very active in sports – he was an exceptional athlete for Boswell High School in Saginaw, Texas where he "lettered" in baseball his sophomore, junior, and senior years.
​     Colton had four brothers; Brandon, J.R., Ryan, and Coby, and one sister; Morgan. He was very protective of Morgan and would constantly try to teach her about stranger danger. He had some of the best friends anyone could ask for; most of whom are still close to the family as well as the foundation. It is evident that Colton's siblings and many others that knew him carry on his ability to laugh about something in any situation.
His name now lives on in being the namesake for the Colton McBride Memorial, Inc. that his family founded two weeks after his passing. "Sunday Funday" was a term Colton used before it was cool to use the expression. There are now two great events held each year in memory of him that are named after the expression. When someone in the community says, "Sunday Funday", they think of Colton McBride – not for how his life ended, but for how he lived his life.