LISTEN 7:10AM, 12:10PM,  5:10PM, 7:10PM FOR YOUR CHANCES TO WIN
Pack your bags, and make sure to bring a Texas Flag, because 95.9 The Ranch is heading to London for the Texas Music Takeover, October 7th – 15th!  This is one trip you do not want to miss with airfare, hotel and live music from your favorite artist every night in different London Venues!  Your travel companions include Vaden Todd Lewis of the Toadies,  Koe Wetzel, Sam Riggs, Brandon Rhyder, Luke Wade, Austin Allsup, Grady Spencer, Kylie Rae Harris, Joey Green, Abraham Alexander, Ryan McBride, Sean Russell, and Lukas Jakobsson.  Stay tuned for your opportunity to qualify for a trip for 2 made possible by Visit Fort Worth, or go ahead and buy your trip now!  If you win, we'll refund you!

Brought To You By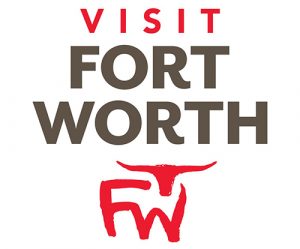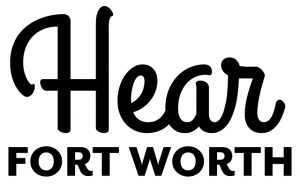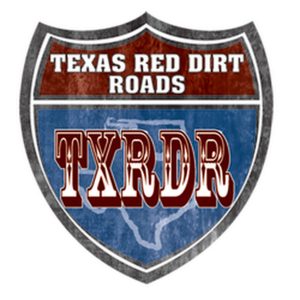 95.9 The Ranch Texas Music Takeover 2018
Official Contest/Prize Rules
Sponsors:
1.  KFWR-FM / 95.9 The Ranch (hereinafter "The Ranch")
2.  Visit Fort Worth
3.  Rival Entertainment
4.  Solid Steel Solutions
Rules
1.   Void where prohibited or restricted by law.
2.   Must be 21 years of age or older to enter, qualify, and/or win.
3.  All prizes are non-transferable, non-assignable, and cannot be redeemed for cash or other consideration.
4.  No substitute prizes will be allowed except by the individual Sponsor(s), who reserve the right, in connection only with the specific prize each is providing, to substitute prizes of equal value or nature.
5.  The prize winner and/or his/her guest on the trip is responsible for compliance with all federal, state and/or local laws and regulations that apply, including, without limitation, payment of applicable taxes.
6.  All expenses not specifically provided for in the "Prize" section below are the responsibility of the prize winner and/or guest.
7.  Entrants agree that any information provided will be used in accordance with the Ranch's Privacy Policy. [located at www.959theranch.com]
8.  Employees, agents and/or affiliates of the Ranch, LKCM Radio Group LP, and/or Sponsors, along with their immediate families and/or household members, are not eligible to enter the contest.  Immediate family includes, but is not necessarily limited to, spouses, parents, children, siblings, grandchildren, and grandparents.
9.  The Ranch has sole discretion to render ineligible or disqualify any entrant or qualifier and to proceed with the contest as it determines appropriate.
10. In the event that no person, entrant, or qualifier meets the contest criteria, the prize will go unawarded.
11. This prize is date specific, and the winner must be available on the specified dates of October 7, 2018 – October 15, 2018.  If the winner is not available on these dates, the Ranch reserves the right to select another winner.  The Ranch is not responsible for losses, injuries, death or any other liability resulting from trip rescheduling or cancellation.  No substitute prize will be provided.
12. The Ranch is not responsible for entries not received due to technical issues in the entry or selection process, including, but not limited to, phone or internet service outages, computer or phone difficulties, and delays.  Proof of submission is not proof of receipt by the website administrator for online entries.  Qualifiers must provide all requested information when requested.
13. No Sponsor and/or affiliate of a Sponsor or individual representing or associated with a Sponsor or affiliate has any liability for any injury, death, or damage to either persons or property by reason of entering, qualifying, winning, and/or participating in the contest and/or the use of any prize in the contest.  Individual privacy settings must be set that The Ranch can see the sharing of the post.
14. The Ranch reserves the right to change, update, or amend any rules without prior written notice.
15.   By participating, all entrants, qualifiers, winners, and winners' guests give the Ranch, all Sponsors, and all of their affiliates unrestricted rights to collect and use any photos, video, recordings, and/or information collected (except when do so would conflict with the Ranch's Privacy Policy) for any purpose in connection with the contest without compensation.
16. If someone has booked and paid for the Texas Music Takeover trip and subsequently wins the contest, that person will have their money refunded to them.
17. By participating in the contest and/or accepting any prize, all entrants, qualifiers, winners, and winners' guests are agreeing to these Official Prize/Contest Rules and agree to, as allowed by law, release the Ranch, the Sponsors, and all of their affiliates and/or representatives and/or agents from all liability in connection with the contest.
Qualifying Prize
·    4 tickets to Billy Bob's Texas on Thursday August 16, 2018 to attend the Winner Announcement Party and accompanied live music (Artist TBD).
Grand Prize
Texas Music Takeover trip package is valid for 2 adults and includes
·    Roundtrip airfare from DFW to London
·    Airport transfers to and from London Airport
·    Hotel accommodations (1 room, double occupancy)
·   Tickets to all Texas Music Takeover Concerts
How to Enter and Qualify
No purchase necessary.  Qualifying begins July 9, 2018 and ends August 16, 2018.  Prize qualifying will be done, in part, via listen to call-in contesting on the Ranch.  To qualify on-air, an individual must: (1) Listen to 95.9 The Ranch Monday-Friday, July 9, 2018 – August 10 4, 2018. (2) Call the Ranch studio, 817-787-1959, when given the cue to call. (3) Be the correct caller as requested when the cue was given.    There will be multiple opportunities to qualify each day.  You can also enter to qualify by attending the trip party held at Billy Bob's Texas, located at 2520 Rodeo Plaza, Fort Worth, TX on Thursday, August 16, 2018, from 6pm – 8pm.  At that event, all who attend can register themselves with the Ranch promotional team, 10 additional names will be pulled from all registrations and become qualified.
How to Win
On Thursday, August 16, 2018, from 6pm-8pm, the Ranch will host an event and remote broadcast at Billy Bob's Texas in Fort Worth, TX (2520 Rodeo Plaza, Fort Worth, TX).  At that event one winner will be selected from all who qualified for the trip.  Qualifiers will need to check in with the Ranch promotional team, must be present to win. If the qualifier meets all criteria as described above and either has a valid passport or is willing to obtain a valid passport prior to the trip, that qualifier wins the trip prize package.
Share & Enjoy