Every hour we spotlight one of our local Westoplex artists with our Locally Brewed on air feature and every weeknight at 11pm Ben Ryan dives deeper into that catalog of locally brewed music.
NEXT LIVE BROADCAST…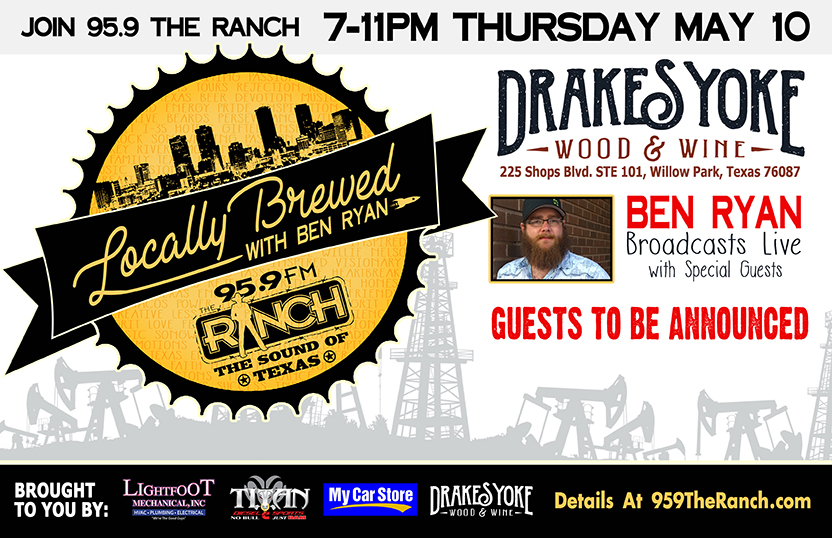 Local Beer, Local Food, Local Music from your Local Radio Station and brought to you by local businesses. The Sound of Texas 95.9 The Ranch presents Locally Brewed Live at Drakes Yoke in Willow Park on May 10th. Ben Ryan will broadcast live from 7 to 11pm with live Locally Brewed music from special guests to be announced soon. Drakes Yoke features everything you love about Texas all in one place! Locally Brewed Live is brought to you by Lightfoot Mechanical, My Car Store, Titan Diesel and Drakes Yoke, online at DrakesYoke.com.
225 Shops Blvd #101, Willow Park, TX 76008
Locally Brewed Spotlights
Share & Enjoy